Date and Time
Thursday Apr 11, 2019
12:00 PM - 1:30 PM EDT
Registration opens at 11:30 a.m.
Annual Meeting from Noon to 1:30 p.m.
Location
Holiday Inn Flint-Grand Blanc Area
5353 Gateway Centre, Flint
Fees/Admission
$20 per person
Flint & Genesee Chamber of Commerce A...
Description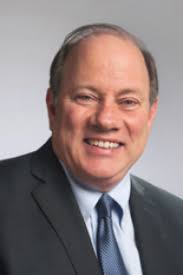 Partnering for Economic Vitality
Developing Business, Talent and Place

The Flint & Genesee Chamber of Commerce will celebrate successes of the past year and share our vision of the future.

The celebration features Detroit Mayor Mike Duggan as the keynote speaker. He will talk about what it means to move a major city from crisis to recovery to growth, and the important roles that partnerships, strategy and leadership play.

Online registration required.

Thank you to our Table Sponsors:
Hurley Medical Center
Skypoint Ventures
Valley Area Agency on Aging

Sponsorship opportunities are available. For more information click here or contact Member Services at (810) 600-1419 or memberservices@flintandgenesee.org.